Latest Changelog Updates (Click here to see full changelog)
16. Jan
Paladin doppelganger can now loot and consume health potions, strong health potions and great health potions.
16. Jan
Buffed Bog champion damage and healing.
15. Jan
Paladin doppelganger attack damage is now based on distance skill and attack.
15. Jan
You can now buy 4x Deeds of +10 shop points in our webshop, which can be traded among players in-game.
15. Jan
Blessings are now more expensive for high levels. Every level between 200-600 will increase cost of blessings by 1k.
15. Jan
Elemental damage on spells is now lower. Spells that crits deal slightly less damage. Sorc and Druid can now crit on spells.
15. Jan
Nerfed intense wound cleansing slightly.
15. Jan
The furniture npc Peggy now lives above Yasir.
15. Jan
Fixed the Apes task.
15. Jan
Nerfed Frost dragon drop rates.
15. Jan
Chain lightning, holy chain and chain berserk no longer hits party members.
This is the invite link to our Discord Community:
Its a really old server, popular a good 13-15 years ago.
It has now been revived! Upgraded to the latest (hopefully stable)
server software
, protocol adjusted to client 8.60. But just as fun as before!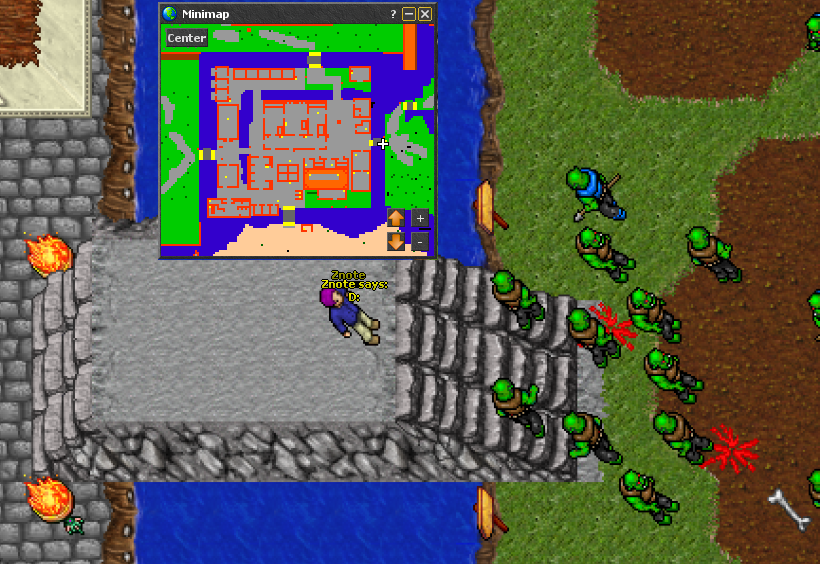 We hope to not only give you a nostalgia trip, but also a fun and enjoying experience reliving this crapTastic server! :D
We support the original 8.60 client, but also OTClient for those who prefers it.
Server Information
Registered accounts: 716
Registered players: 912