Latest Changelog Updates (Click here to see full changelog)
22 October 2021 (10:00)
Fixed bug preventing fireborn giant armor from being equipped.
22 October 2021 (09:59)
Added Morgaroth loot to Rashid.
22 October 2021 (09:59)
Earth rods now creates a poison plague that spreads to adjacent creatures
22 October 2021 (09:59)
Ice rods now casts an ice explosion splash attack
21 October 2021 (13:35)
Death wands and rods now attack double as fast.
21 October 2021 (13:35)
Fire wands now cast a directional explosion splash attack.
This is the invite link to our Discord Community:
Its a really old server, popular a good 13-15 years ago.
It has now been revived! Upgraded to the latest (hopefully stable)
server software
, protocol adjusted to client 8.60. But just as fun as before!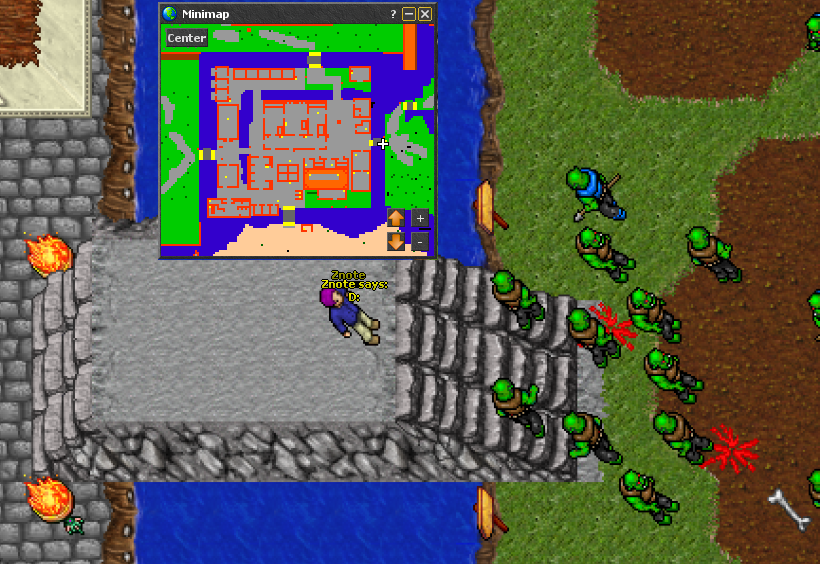 We hope to not only give you a nostalgia trip, but also a fun and enjoying experience reliving this crapTastic server! :D
We support the original 8.60 client, but also OTClient for those who prefers it.
Server Information
Registered accounts: 357
Registered players: 445