Latest Changelog Updates (Click here to see full changelog)
15 October 2021 (10:55)
New accounts have 24 hours free blessings.
15 October 2021 (10:55)
New players have 24 hours free access to training rooms.
15 October 2021 (10:55)
Empowered summons will now teleport to master if they are more than 9 SQM away from him or on another floor.
15 October 2021 (10:54)
Fixed Massive Water Elementals being to powerful.
13 October 2021 (08:34)
New spell for Elder Druids: Empower Summons: utevo gran res: Increase the max health of summons by 800 hp, and give them the ability to cast various healing and attack spells.
12 October 2021 (09:48)
When you cast utevo res without a creature name, any existing summons will be teleported to you.
This is the invite link to our Discord Community:
Its a really old server, popular a good 13-15 years ago.
It has now been revived! Upgraded to the latest (hopefully stable)
server software
, protocol adjusted to client 8.60. But just as fun as before!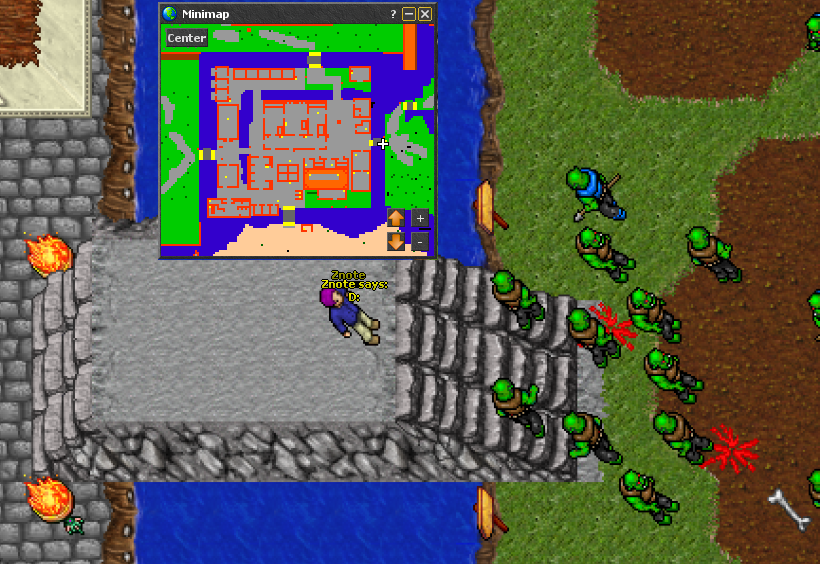 We hope to not only give you a nostalgia trip, but also a fun and enjoying experience reliving this crapTastic server! :D
We support the original 8.60 client, but also OTClient for those who prefers it.
Server Information
Registered accounts: 328
Registered players: 413